"A large number of Indian textile orders have been transferred to China, and the order volume is huge. It is said that it has been scheduled until May next year!"
Recently, the textile industry has become a social hot spot. Some reporters visited textile and garment production bases in Jiangsu, Shandong, Guangdong and other places and found that the order status of most enterprises has improved significantly compared with the first half of the year, and orders for some enterprises have surged.
Since September, many large export textile companies in India have been unable to guarantee normal delivery due to the epidemic, and many orders originally produced in India have been transferred to China for production.
Public information shows that India is the world's largest cotton producer, the world's largest jute producer, and the world's second largest silk producer, with its yarn production capacity accounting for 22% of the world. In 2019, the size of the Indian textile and apparel market is around US$250 billion. The textile and apparel industry is also one of India's largest sources of foreign exchange income, accounting for about 15% of India's total export income.
As the epidemic cannot be effectively controlled for a long time, many factories in India have no way to start operations as scheduled, so more and more textile orders are cancelled or moved to other countries such as China.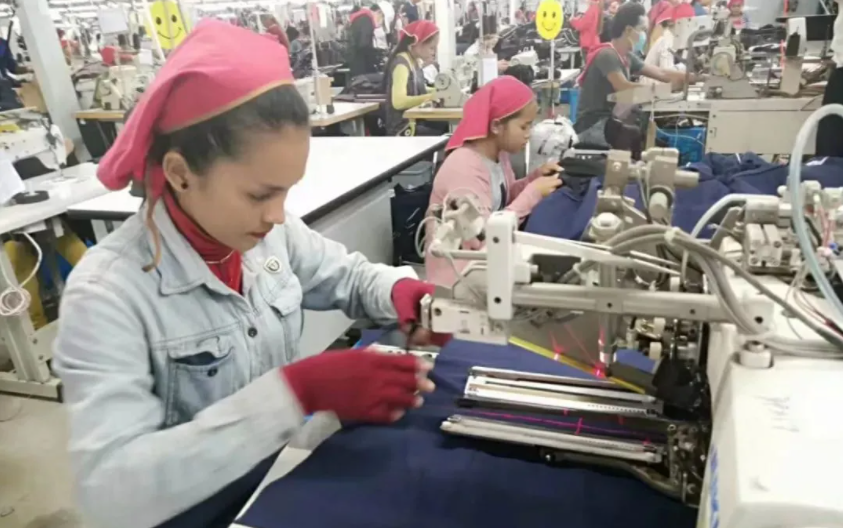 Li Zhe, a textile and apparel analyst at a well-known domestic organization, said that the capacity utilization rate of some domestic enterprises reached about 80% in July and August, and it was already full in September. "Short-term factors are also the long National Day holiday this year, resulting in terminal Demand is driven; the traditional peak season for restocking before winter; the industry expects that this year is a cold winter."
The concentration of textile orders has directly driven the demand for upstream chemical fibers, dyes and other raw materials. The prices of viscose staple fiber, polyester filament, polyester staple fiber, and spandex have all recently increased to varying degrees.
Taking the 1.2D×38mm (bright sewing thread) polyester staple fiber in East China as an example, the average market price of this product in September was about 5600 yuan/ton, and the mainstream transaction price in the market since the beginning of October has reached 6100 yuan/ton, an increase of 500 Yuan or 8.9%.
However, some experts believe that the market should look at the market outlook relatively rationally, especially in upstream chemical raw materials. For example, PTA and MEG currently have high inventories and are suppressed by new production capacity, which is relatively weaker than downstream products. In the case of doubts about the sustainability of the demand recovery, PTA, ethylene glycol, polyester staple fiber and other varieties may have limited room and time to rise.
Source from MOLBASE