On April 16, the People's Government of Tongchuan City held an economic consultant appointment ceremony, and officially hired Dr. Wang Zheng, the current CEO of MOLBASE Inc., as the economic consultant of Tongchuan Industrial Internet.
Dr. Wang expressed his confidence in the economic development of Tongchuan City, and said that he would do his utmost and contribute to the high-quality economic development of Tongchuan City, transformation and upgrading of the supply chain industry.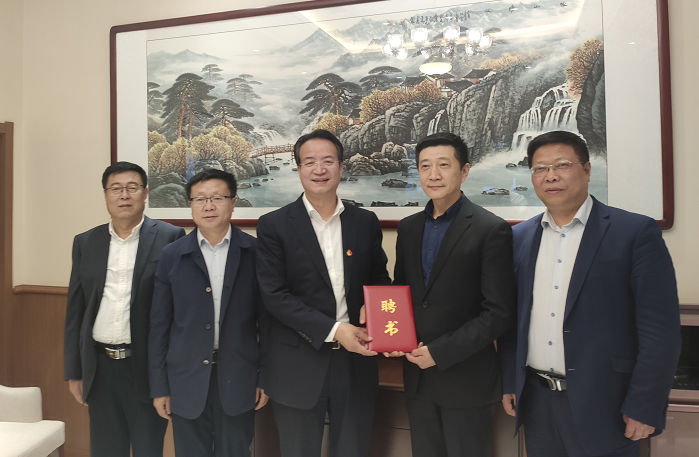 Introduction of Dr. Wang:
Director and Chief Executive Officer (CEO) of MOLBASE. Dr. Wang is a Ph.D. in pharmacy from Shanghai Second Military Medical University. He has over 20 years of R & D and operation management experience in the biomedicine and chemical industries. He once served as the head of SK China Investment Fund, a subsidiary of South Korea's SK Group. During his tenure as vice president of MOLBASE, he was in charge of business departments, human resources, online operations and other important departments. He has served as CEO of the company since May 2018.
Shaanxi MOLBASE:
Shaanxi MOLBASE Biological Technology Co., Ltd. and Shaanxi MOLBASE Supply Chain Management Co., Ltd. are independent subsidiaries of MOLBASE Chemical E-commerce Comprehensive Service Platform located in Tongchuan, and are an important part of MOLBASE's chemical industry chain operating platform. In the future, the company will be dominated by supply chain finance and industrial chain operations and face the world, providing enterprises with financial, logistics, warehousing, trading, promotion, import and export and other services. Through strategic partners, the company digs deep into Shaanxi's local coal and petrochemical resources, complements the Group in strategic industries such as pharmaceuticals and agrochemicals, and positions pharmaceutical and agricultural related industries to create a global industry digital port.
Since its establishment in Tongchuan in 2017, the good local business environment and safeguards have provided a strong backing for the development of enterprises. Shaanxi MOLBASE Biological Technology Co., Ltd. forms a whole MOLBASE supply chain by integrating independent products, Mobei logistics platform transportation circle and Mobei storage platform cloud warehouse, coordinating planning resources, achieving complementary advantages, and forming 1 + 1> 2 development trend.
In 2020, Shaanxi MOLBASE will continue to implement the concept of "supply chain + Internet" and deepen the transformation and upgrading of the traditional supply chain industry. Combined with the advantages of the MOLBASE at the level of chemical data, it opened up all online platforms of the Group to fully realize the advance planning of procurement data to guide warehousing and logistics. Go further to integrate warehousing and logistics resources with big data analysis of MOLBASE industry to better meet customer needs, and provide one-stop intelligent and online management services from sales, procurement, warehousing and logistics.