Since the Covid-19 epidemic, chemical giants have been in a dilemma between production and sales. Raw materials are in short supply and transportation is blocked. Many chemical companies have to reduce production costs. As the impact continues, severe shortages in the chemical market have intensified. On the first day of construction, the raw material market soared! Due to the continuous spread of supply-side news, many chemical companies such as DuPont, Dow Chemical, Celanese, Ineos and others issued force majeure statements.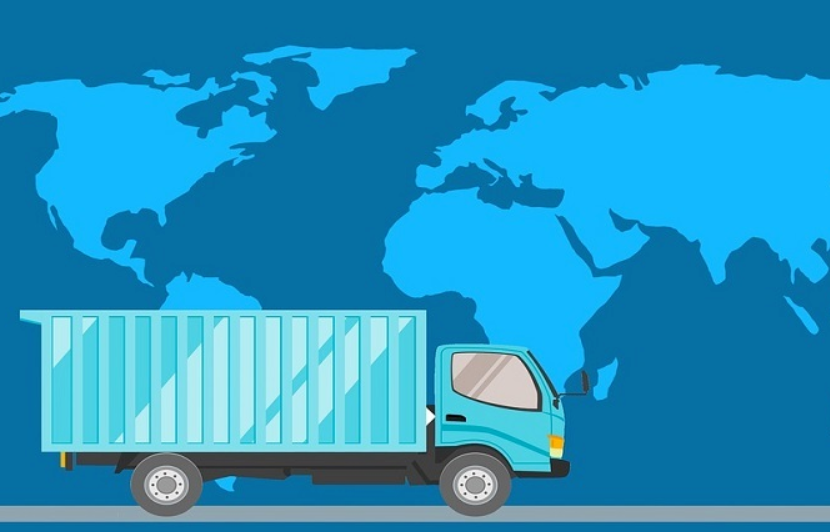 ---
DuPont
On February 19, in view of the large number of sudden and unexpected notifications from suppliers, DuPont Mobile & Materials announced a force majeure situation on a global scale, which immediately affected the products of the following brands: Zytel" (including Zytel* HTN and Zytel" special nylon ), Crastin*, Rynite*, Selar, MinlonR, Pipelon. As the situation is still developing, all allocations, including those for the rest of February and March, will be changed. Starting from February 22, 2021 (Monday), the shipment of products covered by this notice will be suspended for a period of time.
Saranis
On February 18, 2021, chemical producer Celanese Corp (Celanese Corp) stated that due to severe weather in Texas, it announced force majeure for deliveries in the Americas and Europe, the Middle East and Asia (EMEA). These include acetic acid, vinyl acetate monomer, ethyl acetate and ethylene-vinyl acetate copolymer.
Dow
On February 18, Dow Chemical issued a notice that due to force majeure and other reasons, Dow Chemical Company and/or its affiliates will not be able to supply hexyl acrylate (2EHA), butyl acrylate (BA), and glacial acrylic acid (GAA) in the short term. ) And other products, acrylic acid (MA), ethyl acrylate (EA), methyl methacrylate (MMA), glacial methacrylate (GMAA), butyl methacrylate (BMA), glycidyl methacrylate ( GMA), 400 hydroxyethyl methacrylate (HEMA), 410 hydroxypropyl methacrylate (HPMA), 420 hydroxyethyl methacrylate (HEA), 430 hydroxypropyl methacrylate (HPA) , Vinyl Acetate Monomer (VAM) and other products.
Dow Chemical said that this situation is very serious. Due to extreme weather conditions, temperatures at Dowsder Park, St Charles, Texas City, Freeport, Bayport and Louisville operating sites are below freezing, resulting in involuntary planned shutdowns, inability to load products, or extended downtime.
Covestro
On February 16, Covestro announced that the Baytown site was affected by bad weather, which caused power outages in the entire area, cut all its operations in Texas, and affected orders. In view of the impact of cold weather events, Covestro will extend the lead time for all grades to 12 weeks.
Ineos
On February 15, Ineos Olefin and Polymer America announced that its polypropylene production had encountered force majeure.
In addition, due to ship and port delays, the supply of raw materials from suppliers of ABS, phenol and acetone has been interrupted many times, and the supply of PCs at other plants outside of Covestro North America is also decreasing.
DSM
Since February 10, DSM announced that due to the tight capacity, the standard delivery period has been extended from 42 days to the longest 84 days.
---
The market is seriously out of stock,
Wanhua, BASF, DuPont and many others have issued a price increase letter again!
---
BASF
On February 16, BASF announced that it will increase the price of its certified biodegradable compound ecovio® in Europe with immediate effect or subject to the contract. The affected grades are as follows:
ecovio® F: +350 Euro/ton (equivalent to approximately RMB 2,725/ton, the same below)
ecovio® M: price increase of 350 euros/ton
ecovio® T: price increase of 350 euros/ton
Starting from February 24th, BASF has issued a price increase letter. Due to the rapid increase in raw material and logistics costs, the following product-related price increases in the Asia-Pacific region will now be carried out:
The PBT enhanced grade will increase by USD 250 per ton, equivalent to RMB 1,614 per ton;
PBT non-reinforced grade increased by 300 US dollars per ton, equivalent to 1937 yuan / ton;
PA66 non-enhancing agent increased by US$400 per ton, equivalent to RMB 2583/ton (excluding China);
DSM
From February 1, DSM will set the price of special engineering materials in Europe, North America, South America and the Asia-Pacific region.
On February 15, Royal DSM announced that it would increase the global prices of its Dyneema® and Trosar™ ùHMWPE products by an average of 15%.
The price increase is applicable to multiple markets and applications, and will take effect as soon as possible from March 1, 2021 or as soon as the contract terms allow.
Dow
From February 1, Dow will increase the price of specialty resin products in the announcement by US$200/ton.
DuPont
Since February 1, DuPont's global freight rates have been increased, the Americas, Europe, the Middle East, and Africa have increased by US$0.05/kg, and the Asia-Pacific region has increased by US$0.1/kg.
Wanhua
Since February 19, Wanhua Chemical has raised the price of industrial acrylic acid due to rising costs.
Changchun Chemical
Since February 9, Changchun Chemical has raised the price of all Longlite PBT products by RMB 3000 per ton.
Zhengjie New Material
On February 21, Huangshan Zhengjie New Materials and Anhui Huizhou Zhengjie Technology jointly issued a letter stating that the price of raw materials continued to rise, resulting in continuous increase in production costs. After research, it was decided that starting from February 21, the original price will be used indoors. The price of polyester resin is raised by 1,000 yuan/ton, and the HAA is raised by 500 yuan/ton on the basis of the original price.
Shandong Norbert
On February 20th, Shandong Nobate Chemical Technology issued a letter stating that from now on, the company's emulsion will be adjusted as follows:
Sealant products are raised by 1,000-1,500 yuan/ton
Styrene-propyl products are raised by 850-1000 yuan/ton
Elastic/waterproof products are raised by 1,000-1,500 yuan/ton
Qingdao Hauna
On February 20th, Qingdao Haoner Chemical Technology issued a letter stating that from now on, the company's emulsion will be adjusted as follows:
Sealant products are raised by 1,000-1,500 yuan/ton
Styrene-propyl products are raised by 850-1000 yuan/ton
Elastic/waterproof products are raised by 1,000-1,500 yuan/ton