Recently, MOLBASE received a thank-you letter from Shenzhen One Foundation Public Welfare Foundation, expressing its heartfelt thanks to MOLBASE for its strong support in raising and transporting epidemic prevention materials during the special period of epidemic prevention and control fully affirmed the professionalism of handling affairs.
---
/ Thank-you letter content /
Dear MOLBASE Group:
Thank you for joining the action against the New Coronary Pneumonia Epidemic in 2020, helping those affected by the epidemic to ease their difficulties and bring hope.
This epidemic has swept through a peaceful life. It is precisely because of the love and dedication of our families that the timely grant promoted this rescue operation, conveyed the power of goodness, and demonstrated the love and responsibility of everyone for public welfare.
Once again, I sincerely thank MOLBASE for your dedication and actions. Do your best, everyone can do charity!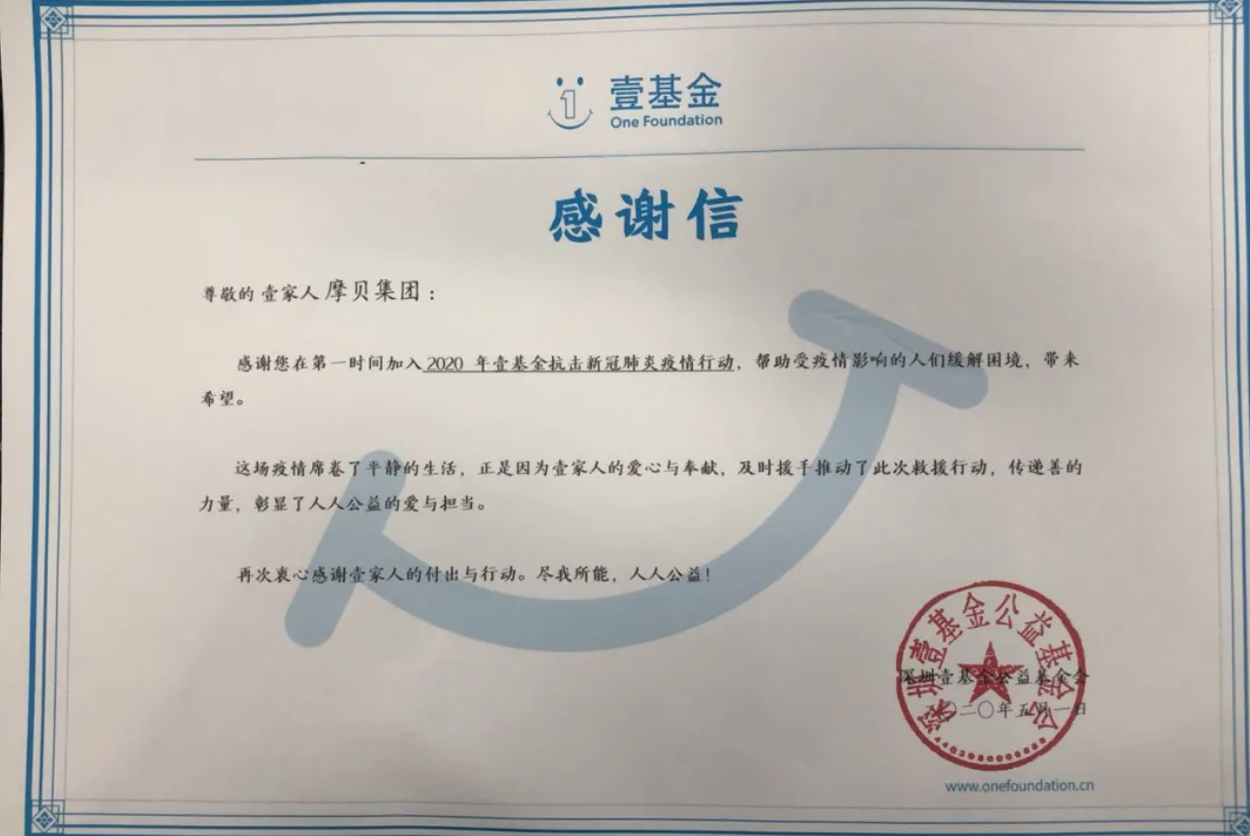 ---
In the 2020 national war epidemic, MOLBASE, as a socially responsible enterprise, did not hesitate to come forward, take love as an armor, join the epidemic prevention team, take the initiative in the epidemic prevention, and put corporate social responsibility into practical action.
When the epidemic was at the worst time during the beginning of February, MOLBASE used the advantages of Internet platform to efficiently organize the supply of goods, assist One Foundation to complete the purchase of the tenth batch of materials, raise 50 tons of medical alcohol, support the first-line medical care, and complete the logistics distribution work.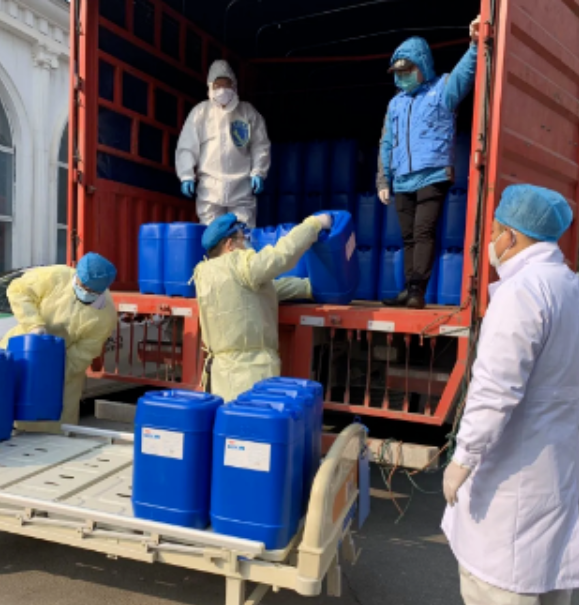 In the case of tight transportation capacity and traffic control in many places across the country, MOLBASE, with years of experience in plowing the supply chain, actively organized suitable vehicles and contacted experienced drivers to distribute 50 tons of medical alcohol to 6 hospitals in Wuhan at the first time.
The fight against the new coronavirus pneumonia is still going on. Social responsibility is MOLBASE's best "duty." We always believe that the speed of love spreading will be far greater than the speed of virus spreading.
Source from MOLBASE