BOC Sciences, the largest pseudoUridine supplier in the world, recently announced an upgrade of its platform to increase the production of pseudoUridine and its derivatives to meet the growing demands of customers in the pharmaceutical and biotechnology industries.

Its annual output of pseudoUridine has exceeded 500 kg this year. With its advanced cGMP manufacturing platform, the New York-based company can produce high-quality pseudoUridine and various derivatives that meet GMP standards. The analog of pseudoUridine, N1-methylpseudoUridine (CAS 13860-38-3), has been used as a raw material for the mRNA vaccine against COVID-19, and it is one of the key products of BOC Sciences.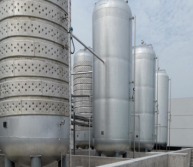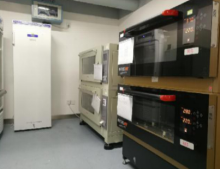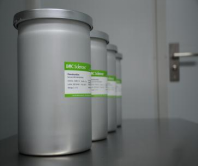 In addition to pseudoUridine, BOC Sciences also offers the following types of pseudoUridine-related products: modified pseudoUridine, phosphate pseudoUridine, phosphoramidite pseudoUridine, isotope-labeled pseudoUridine.
Modified pseudoUridine
BOC Sciences can customize natural and chemically modified pseudoUridine according to customer requirements. Four pseudoUridine derivatives are natural RNA modifications, including 1-methylpseudoUridine, 3-methylpseudoUridine, and 2'-O-methylpseudoUridine and a super-modified residue 1-methyl-3-(3-amino-3-carboxypropyl)pseudoUridine. They are derived from the hydroxy group on ribose or amino in the uracil base of pseudoUridine. Chemically synthesized pseudoUridine can also be used to modify RNA to improve its function. At present, scientists at BOC Sciences are still conducting in-depth studies on the structure and biochemical effects of pseudoUridine in various systems.
Phosphate pseudoUridine
The uracil in phosphate pseudoUridine combines with its carbon atoms to form a CC glycosidic bond, so it belongs to C-nucleotide. According to the number of connected phosphates, phosphate pseudoUridine can be divided into pseudoUridine 5ʹ-monophosphate, pseudoUridine 5ʹ-diphosphate, and pseudoUridine 5ʹ-triphosphate (ΨTP). Taking ΨTP as an example to illustrate BOC Sciences's method of synthesizing pseudoUridine phosphate, the chemical synthesis was achieved by reacting ΨMP with tributylammonium pyrophosphate under alkaline conditions. This simple and efficient synthesis of ΨTP can support RNA modification.
Phosphoramidite pseudoUridine

A series of pseudoUridine phosphoramidites offered by BOC Sciences can help introduce pseudoUridine into RNA oligonucleotides, which allows the efficient and reliable synthesis of RNA containing single or multiple pseudoUridine modifications. PseudoUridine modification has a series of effects on RNA stability and structure, such as affecting the translation of tRNA and rRNA and the function of snRNA in splicing.
Isotope-labeled pseudoUridine
BOC Sciences can label pseudoUridine with 15N stable isotope at helix 69 of Escherichia coli 23S rRNA, which helps to study the kinetics and interaction of this RNA fragment with ribosomes or separation ligands. Showing a wide range of chemical shifts that are sensitive to small changes in the local environment, 15N labels can resolve overlapping 1HNMR resonances and can be used as local probes for hydrogen bonding or protonation. The synthesis of 15N-labeled RNA at a specific location can be accomplished by using chemical or biological methods.
BOC Sciences has been committed to ensuring competitive pricing and timely delivery of its products, as well as guaranteed and recognized quality. It has strong capabilities in the design, development, synthesis, and production of nucleosides and nucleotides. And its skilled and experienced team can produce nucleoside products with scales from milligrams, kilograms to hundreds of kilograms.
At present, the COVID-19 pandemic is still a huge challenge for all mankind. Facing the huge demand for pseudoUridine from the global vaccine and drug manufacturers, BOC Sciences has therefore upgraded its pseudoUridine platform to increase its production capacity of pseudoUridine and derivatives. For more information about pseudoUridine, please visit https://nucleotech.bocsci.com.
About BOC Sciences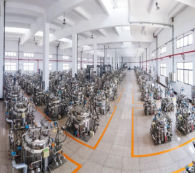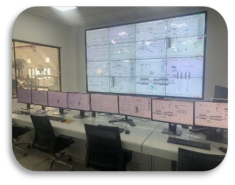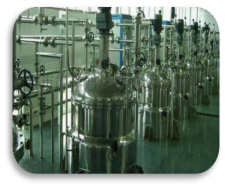 BOC Sciences's experts focus on research in many fields such as pharmaceuticals, chemistry, and life sciences, providing high-quality products and services for scientists and researchers in the global academic and industrial communities. BOC Sciences has become the world's leading pseudoUridine supplier with the largest production capacity. Moderna, a well-known mRNA vaccine manufacturer, is also one of BOC Sciences's collaborators.