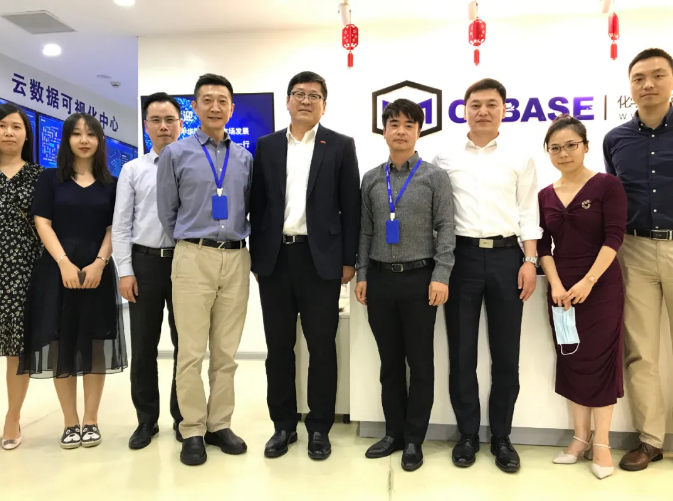 On May 19, BASF Greater China's Global Senior Vice President of Business and Market Development Dr. Daqing Zheng and Senior Manager of Market Development Jiang Yang and a group of 6 people came to Shanghai MOLBASE for a visit and exchange with MOLBASE CEO Dr. Wang Zheng and Song Jiaping, director of the integration of digital products business, had a cordial exchange and discussed the possibility of negotiating digital cooperation and value-added service cooperation.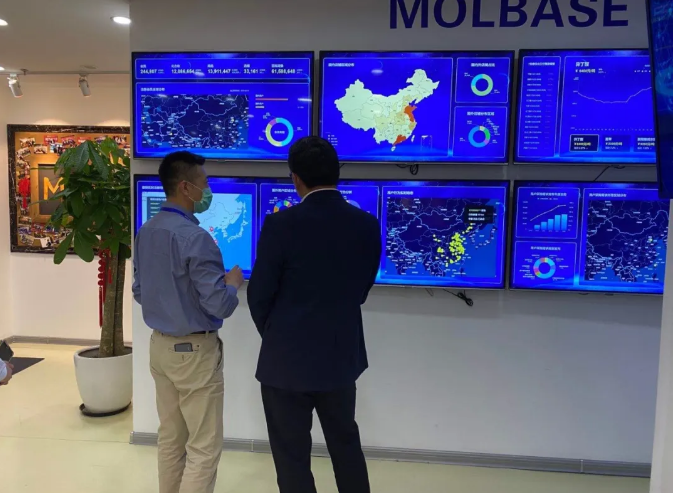 Dr. Wang Zheng, CEO of MOLBASE, introduced the development of MOLBASE in recent years. MOLBASE has been serving the global chemical, pharmaceutical, and new material industries, and is committed to creating a database of chemical compounds, industry information, and chemicals. A comprehensive chemical e-commerce service platform integrating spot trading, supply chain finance and professional warehousing and logistics. MOLBASE has successively developed products such as neuron product push system, mobile APP, and spot mall, and has grown into the world's largest chemical data and trading platform for commercial data and index volume.
In recent years, it has assisted international and domestic chemical companies such as Sinofert, LANXESS, AkzoNobel, DSM, Sigma, Thermo Fisheries, etc. to carry out technological development from production, sales, circulation, financing and delivery in several major fields And internet transformation.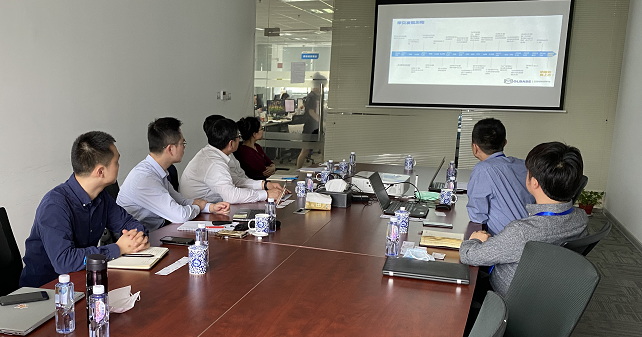 Song Jiaping, director of MOLBASE Digital Business, demonstrated to the guests the comprehensive digital output capabilities including the brand pavilion store, Mocube, cloud warehouse, finance, and data.
MOLBASE promotes and deepens the industrial Internet with comprehensive e-commerce services, which can ensure that customers can obtain high-quality products and services more efficiently and quickly, while also providing customers with one-stop payment, professional consulting, logistics, supply chain finance The solution will reduce costs and increase efficiency for more chemical enterprise customers, and provide more efficient and lower-cost channels and quality services.
Dr. Daqing Zheng also introduced BASF's corporate situation, the progress and needs of the digital empowerment business. Both parties' high recognition of the digital development of the chemical industry has laid a good foundation for the smooth progress of the cooperation between MOLBASE and BASF.
Souce from MOLBASE