1. The number of the uploading items should not excess 10,000 each time. Products can be divided into multiple upload batches.
2. Required field (marked as *) must be filled in, such as SKU, CAS NO., Product Name, Purity and Package1.
The correct format is as follows:

Please Note:
(1) After re-uploading an existing SKU, the system will automatically overwrite the original data.
(2) Single file allowance is limited to 10,000 products.
(3) Controlled goods such as precursors and explosives will not be displayed.
3. Check your upload results from the "Batch Upload List". You may download to view detail information.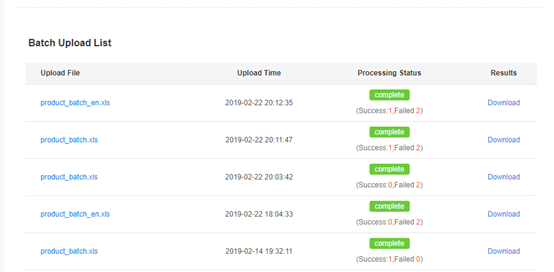 4. Single product can be added via template or from "Add Product" function.